The Functional Breeding Podcast is about how to breed dogs for function and for health, behavioral and physical. It is brought to you by the Functional Dog Collaborative, an organization founded to support the ethical breeding of healthy, behaviorally sound dogs. The FDC's goals include providing educational, social, and technical resources to breeders of both purebred and mixed breed dogs, helping us all learn more about how to breed good companions who are fit for sports or work. You can find out more at functionalbreeding.org or at the Functional Breeding facebook group, which is a friendly and inclusive community.
Episodes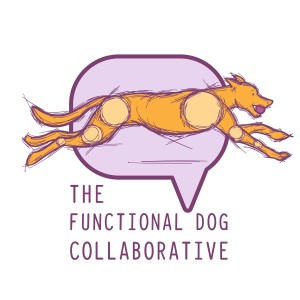 Thursday Mar 23, 2023
Thursday Mar 23, 2023
Carolyn Kelly is a registered nurse with over 30 years of experience in human health including in labor and delivery, and in mental health where she witnessed the power that animal assisted interventions can play in the healing process. She holds a Masters Degree in Nursing Leadership and runs a small mixed breed companion dog program, Old Mission Retrievers. Along with Laura Sharkey, Carolyn heads up the Co-Pilot Pet Dog Breeding Co-operative, which is the Functional Dog Collaborative's first breeding co-op. In this episode, Carolyn and I are talking about her most recent litter. If you're interested in getting into the nitty gritty about health testing, mate selection, and some of the hurdles facing mixed breed breeders, you should enjoy this one.