The Functional Breeding Podcast is about how to breed dogs for function and for health, behavioral and physical. It is brought to you by the Functional Dog Collaborative, an organization founded to support the ethical breeding of healthy, behaviorally sound dogs. The FDC's goals include providing educational, social, and technical resources to breeders of both purebred and mixed breed dogs, helping us all learn more about how to breed good companions who are fit for sports or work. You can find out more at functionalbreeding.org or at the Functional Breeding facebook group, which is a friendly and inclusive community.
Episodes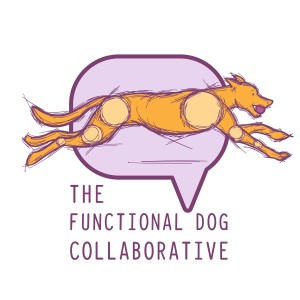 Thursday Mar 04, 2021
Thursday Mar 04, 2021
Claire Apple is on the board of the American Working Farmcollie Association (AWFA). This week, Claire and I talk about what farmcollies are and what they do, how to think about populations of dogs who aren't just one breed, and registering dogs on merit. Come learn about dogs who do a really complex and multifactored job! For more about Claire, you can find her on Facebook or check out her training page, ncdogtraining.com. To learn more about AWFA, check out farmcollie.com.