The Functional Breeding Podcast is about how to breed dogs for function and for health, behavioral and physical. It is brought to you by the Functional Dog Collaborative, an organization founded to support the ethical breeding of healthy, behaviorally sound dogs. The FDC's goals include providing educational, social, and technical resources to breeders of both purebred and mixed breed dogs, helping us all learn more about how to breed good companions who are fit for sports or work. You can find out more at functionalbreeding.org or at the Functional Breeding facebook group, which is a friendly and inclusive community.
Episodes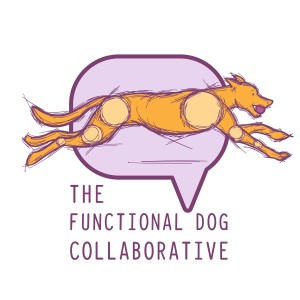 Monday Jul 20, 2020
Monday Jul 20, 2020
Amy Lane is the founder of the Goldendoodle Association of North America and the creator of the mini goldendoodle. GANA acts as a breed club for goldendoodle breeders, providing a registry, health testing guidance, and education. In this episode, Amy tells us all about goldendoodles, covering the genetics of shedding, what it means to call a doodle "hypoallergenic," and how GANA provides some really exceptional support to its members. You can learn more about GANA at https://www.goldendoodleassociation.com/ and about Amy at https://www.goldendoodles.net/.
Find this episode's transcript here.