The Functional Breeding Podcast is about how to breed dogs for function and for health, behavioral and physical. It is brought to you by the Functional Dog Collaborative, an organization founded to support the ethical breeding of healthy, behaviorally sound dogs. The FDC's goals include providing educational, social, and technical resources to breeders of both purebred and mixed breed dogs, helping us all learn more about how to breed good companions who are fit for sports or work. You can find out more at functionalbreeding.org or at the Functional Breeding facebook group, which is a friendly and inclusive community.
Episodes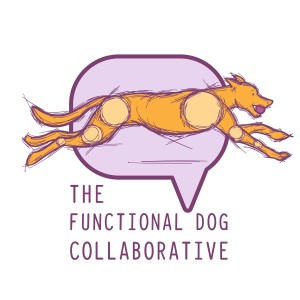 Thursday Jan 21, 2021
Thursday Jan 21, 2021
Emily Bray is an Animal Behavior Postdoctoral Researcher at the University of Arizona and Canine Companions for Independence. Her area of interest is canine cognition, and she specifically studies the effects of different styles of maternal care on the adult personalities of dogs - in other words, does how your mom treats you affect who you will grow up to be? In this episode, Emily and I talk about what's known about maternal care generally in animals and people before diving into her studies in dogs and what she learned from them. Emily is excellent at communicating complex topics clearly, so come get your science on!
You can learn more about Emily at emilyebray.com, and follow her on Twitter at @DrEmilyBray. You can learn more about Canine Companions for Independence at cci.org. Emily and I talked about three of her papers in this episode:
- Bray, Emily E., et al. "Characterizing early maternal style in a population of guide dogs." Frontiers in psychology 8 (2017): 175. https://www.frontiersin.org/articles/10.3389/fpsyg.2017.00175/full
- Bray, Emily E., et al. "Effects of maternal investment, temperament, and cognition on guide dog success." Proceedings of the National Academy of Sciences 114.34 (2017): 9128-9133. https://www.pnas.org/content/114/34/9128.long
- Bray, Emily E., et al. "Cognitive characteristics of 8-to 10-week-old assistance dog puppies." Animal Behaviour 166 (2020): 193-206. https://www.danielhorschler.com/docs/BrayEtAl-2020-PuppyCognition.pdf
Find this episode's transcript here.