The Functional Breeding Podcast is about how to breed dogs for function and for health, behavioral and physical. It is brought to you by the Functional Dog Collaborative, an organization founded to support the ethical breeding of healthy, behaviorally sound dogs. The FDC's goals include providing educational, social, and technical resources to breeders of both purebred and mixed breed dogs, helping us all learn more about how to breed good companions who are fit for sports or work. You can find out more at functionalbreeding.org or at the Functional Breeding facebook group, which is a friendly and inclusive community.
Episodes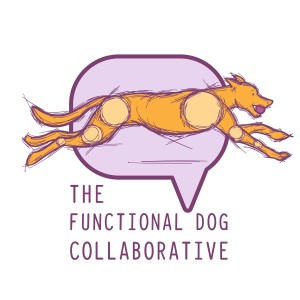 Thursday Jan 07, 2021
Thursday Jan 07, 2021
Jane Lindquist is the founder and owner of Puppy Culture, a widely used educational resource for raising and socializing puppies. She herself breeds and competes with bull terriers. As it turns out, she is very thoughtful when it comes to how to apply science to the raising of puppies. We had a wide ranging conversation, at times nerdy, at times philosophical. You can learn more about Puppy Culture at www.puppyculture.com, and more about Jane's breeding program, Madcap Bull Terriers, at www.madcapbullterriers.com.
Find this episode's transcript here.