The Functional Breeding Podcast is about how to breed dogs for function and for health, behavioral and physical. It is brought to you by the Functional Dog Collaborative, an organization founded to support the ethical breeding of healthy, behaviorally sound dogs. The FDC's goals include providing educational, social, and technical resources to breeders of both purebred and mixed breed dogs, helping us all learn more about how to breed good companions who are fit for sports or work. You can find out more at functionalbreeding.org or at the Functional Breeding facebook group, which is a friendly and inclusive community.
Episodes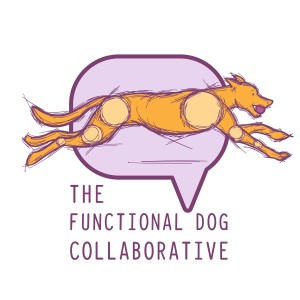 Monday Jun 15, 2020
Monday Jun 15, 2020
Jane Russenberger is the Senior Director of Genetics and Breeding at Guiding Eyes for the Blind, one of the largest guide dog schools in the United States. Over her decades working at Guiding Eyes for the Blind, Jane has shepherded a population of hundreds of guide dogs (mainly Labrador Retrievers and German Shepherds) in the direction of increasingly solid genetic foundations for doing their jobs. In this episode, Jane talks about her job and management strategies for selective breeding.
Find this episode's transcript here.