The Functional Breeding Podcast is about how to breed dogs for function and for health, behavioral and physical. It is brought to you by the Functional Dog Collaborative, an organization founded to support the ethical breeding of healthy, behaviorally sound dogs. The FDC's goals include providing educational, social, and technical resources to breeders of both purebred and mixed breed dogs, helping us all learn more about how to breed good companions who are fit for sports or work. You can find out more at functionalbreeding.org or at the Functional Breeding facebook group, which is a friendly and inclusive community.
Episodes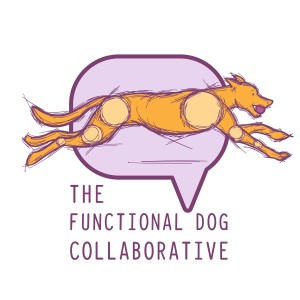 Wednesday Oct 19, 2022
Wednesday Oct 19, 2022
This week we're getting nerdy about the genetics of dog coat color and type with two breeders, Ji Khalsa and Alicia Hobson. Ji has a Masters degree in Microbiology and Biochemistry and has done additional work in genetics. She has bred and trained working dogs most of her adult life. She is the founder of Midwoofery, a highly respected science-based educational resource for responsible dog breeders. Alicia is the founder of the Bearded Retriever Project, which is developing a breed based on poodles, Labrador retrievers, and golden retrievers with the goal of creating great companions. Both love teaching and are very good at it, and have a lot to teach about the genetics behind dog coats!
For more information about coat type and color, as well as Ji and Alicia's teaching, check out Midwoofery.com.