The Functional Breeding Podcast is about how to breed dogs for function and for health, behavioral and physical. It is brought to you by the Functional Dog Collaborative, an organization founded to support the ethical breeding of healthy, behaviorally sound dogs. The FDC's goals include providing educational, social, and technical resources to breeders of both purebred and mixed breed dogs, helping us all learn more about how to breed good companions who are fit for sports or work. You can find out more at functionalbreeding.org or at the Functional Breeding facebook group, which is a friendly and inclusive community.
Episodes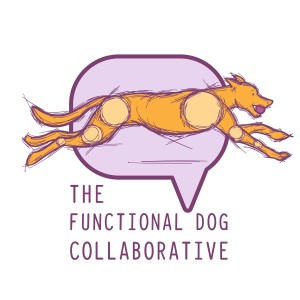 Thursday May 18, 2023
Thursday May 18, 2023
This week we have Ji Khalsa back on the podcast. Ji is the founder of Midwoofery, a highly respected science-based educational resource for responsible dog breeders. She has a Masters degree in Microbiology and Biochemistry from Arizona State University, including independent studies in the link between canine genetics and behavior. She has decades of experience in breeding, including working dogs and companions. I asked Ji to talk to us about guardian homes - why are they useful for breeders and how do they help improve dog welfare?