The Functional Breeding Podcast is about how to breed dogs for function and for health, behavioral and physical. It is brought to you by the Functional Dog Collaborative, an organization founded to support the ethical breeding of healthy, behaviorally sound dogs. The FDC's goals include providing educational, social, and technical resources to breeders of both purebred and mixed breed dogs, helping us all learn more about how to breed good companions who are fit for sports or work. You can find out more at functionalbreeding.org or at the Functional Breeding facebook group, which is a friendly and inclusive community.
Episodes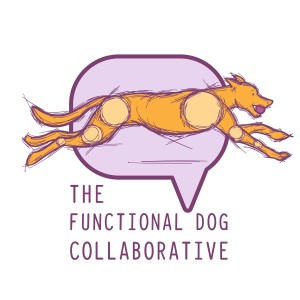 Thursday Feb 18, 2021
Thursday Feb 18, 2021
Joyce Briggs is the President of the Alliance for Contraception in Cats & Dogs (ACC&D). She's dedicated her career to working in the world of animal sheltering, and has fascinating insights about how that world has changed over the past decades - backed up by some hard numbers. In this episode, we talk about the changing face of the animal shelter world in the United States, and speculate about what this could mean for people looking to get their next dog - and for dog breeders. To learn more about ACC&D, check them out at acc-d.org. 
Find this episode's transcript here.