The Functional Breeding Podcast is about how to breed dogs for function and for health, behavioral and physical. It is brought to you by the Functional Dog Collaborative, an organization founded to support the ethical breeding of healthy, behaviorally sound dogs. The FDC's goals include providing educational, social, and technical resources to breeders of both purebred and mixed breed dogs, helping us all learn more about how to breed good companions who are fit for sports or work. You can find out more at functionalbreeding.org or at the Functional Breeding facebook group, which is a friendly and inclusive community.
Episodes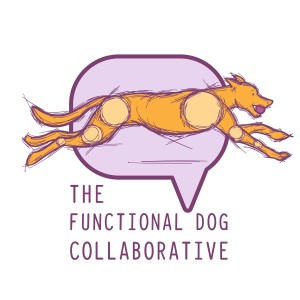 Saturday Mar 05, 2022
Saturday Mar 05, 2022
Karen Hinchy has been breeding Chinooks for more than 13 years and is a guiding force in the Chinook Outcross Project. She's an extremely knowledgeable and science-minded breeder. I know that there are a lot of questions about there about how outcross projects work and what we can expect from them, and I hope this episode helps answer some of your questions.
(Note: I'm really glad to be back recording my first episode in more than a year. As many of you know, I have post concussive syndrome after a fall on ice a year ago, somewhat hilariously followed by a shattered ankle in June of last year which also delayed my recovery. It's been a long road but I'm starting to be able to record episodes again. I don't know what the episode schedule will look like as I start to get my feet back under me. For now, I'm doing what I can when I can.)
Find this episode's transcript here.