The Functional Breeding Podcast is about how to breed dogs for function and for health, behavioral and physical. It is brought to you by the Functional Dog Collaborative, an organization founded to support the ethical breeding of healthy, behaviorally sound dogs. The FDC's goals include providing educational, social, and technical resources to breeders of both purebred and mixed breed dogs, helping us all learn more about how to breed good companions who are fit for sports or work. You can find out more at functionalbreeding.org or at the Functional Breeding facebook group, which is a friendly and inclusive community.
Episodes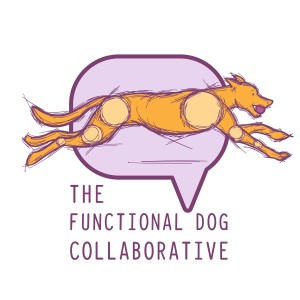 Thursday Feb 04, 2021
Thursday Feb 04, 2021
Kim Brophey is a behavior consultant who approaches dog behavior through an ethological lens. In this episode we talk about how we have selected different breeds for a variety of traits that make them more or less able to fit into our lives. To learn more about Kim, check out her book, Meet Your Dog, or her behavior consulting service at dogdoorcanineservices.com.
Comments
(1)
To leave or reply to comments, please download free Podbean or
I don't have access to regular off leash walks, but will use a retractable in the park. Dogs know that then they can spend more time smelling as I walk or running a bit ahead. Gives them more freedom but still can be called back and short lead on street or near other people.