The Functional Breeding Podcast is about how to breed dogs for function and for health, behavioral and physical. It is brought to you by the Functional Dog Collaborative, an organization founded to support the ethical breeding of healthy, behaviorally sound dogs. The FDC's goals include providing educational, social, and technical resources to breeders of both purebred and mixed breed dogs, helping us all learn more about how to breed good companions who are fit for sports or work. You can find out more at functionalbreeding.org or at the Functional Breeding facebook group, which is a friendly and inclusive community.
Episodes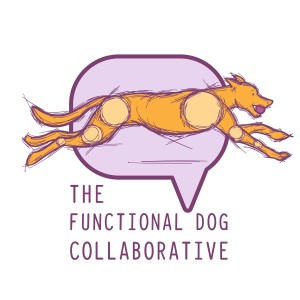 Wednesday Nov 23, 2022
Wednesday Nov 23, 2022
We are pleased to have Sara Reusche (she/her) back on the podcast! Sara is a CBCC-KA, CPDT-KA, CVT, and owns Paws Abilities Dog Training, LLC in Southeast Minnesota and the Twin Cities metro. Sara is back to update us on her multigen mixed breed breeding program and her new litter. She talks about transparency in breeding and making hard decisions and tells us all about her latest litter of dogs bred to be excellent companions and sports-lite partners.