The Functional Breeding Podcast is about how to breed dogs for function and for health, behavioral and physical. It is brought to you by the Functional Dog Collaborative, an organization founded to support the ethical breeding of healthy, behaviorally sound dogs. The FDC's goals include providing educational, social, and technical resources to breeders of both purebred and mixed breed dogs, helping us all learn more about how to breed good companions who are fit for sports or work. You can find out more at functionalbreeding.org or at the Functional Breeding facebook group, which is a friendly and inclusive community.
Episodes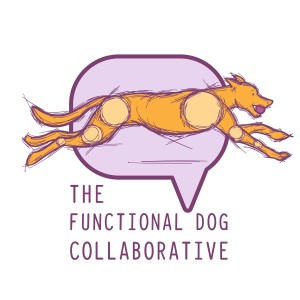 Thursday Sep 10, 2020
Thursday Sep 10, 2020
Marina Phillips is the breeding director for the ADI (Assistance Dogs International) Breeding Cooperative. A breeding cooperative is a group of breeders with similar goals who exchange animals to form a larger breeding population than they could on their own. In this episode, Marina gets down and dirty with the details of how to put together and run a breeding cooperative, and wraps up with some insights on how she makes guardian homes (placing dogs in pet homes but keeping breeding rights) work for her. If you're a breeder who has ever struggled with how to keep enough potential breeding dogs in a house with limited space, this episode may be for you.
You can learn more about Marina's breeding program at http://www.eirlysgoldenretrievers.com/.
Find this episode's transcript here.