The Functional Breeding Podcast is about how to breed dogs for function and for health, behavioral and physical. It is brought to you by the Functional Dog Collaborative, an organization founded to support the ethical breeding of healthy, behaviorally sound dogs. The FDC's goals include providing educational, social, and technical resources to breeders of both purebred and mixed breed dogs, helping us all learn more about how to breed good companions who are fit for sports or work. You can find out more at functionalbreeding.org or at the Functional Breeding facebook group, which is a friendly and inclusive community.
Episodes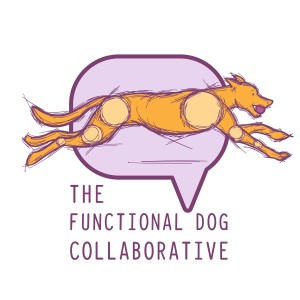 Thursday Mar 02, 2023
Thursday Mar 02, 2023
This is the second part of my epic interview with Mary Peaslee about hip testing. As I said in part one, I highly value Mary's insights about hip testing for a whole bunch of reasons. She's a medical doctor with an additional master's in public health, specializing in preventive medicine, so she has extensive training in understanding screening tests just like the kinds of tests we do for hip health. As for her dog cred, she has been breeding English Shepherds for over 20 years, with a focus on growing and sustaining a healthy breed population. She's been very involved in the breed, earning herding trial championships, and serving on the the board of directors for the English Shepherd Breed Conservancy, English Shepherd Club, and the American Herding Breed Association. Mary has volunteered for FDC for several years and we've had many discussions about health testing and breeding. We've talked a lot recently about hip testing and I asked her to come onto the podcast to tell us her thoughts. If you haven't listened to part one yet, I recommend you check that one out first!