The Functional Breeding Podcast is about how to breed dogs for function and for health, behavioral and physical. It is brought to you by the Functional Dog Collaborative, an organization founded to support the ethical breeding of healthy, behaviorally sound dogs. The FDC's goals include providing educational, social, and technical resources to breeders of both purebred and mixed breed dogs, helping us all learn more about how to breed good companions who are fit for sports or work. You can find out more at functionalbreeding.org or at the Functional Breeding facebook group, which is a friendly and inclusive community.
Episodes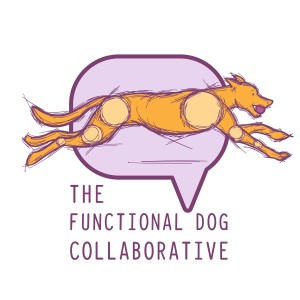 Tuesday Aug 02, 2022
Tuesday Aug 02, 2022
On this episode I have four people who have different perspectives on dogs and their owners. They talked about the expectations we have of dogs and whether they are reasonable; the limits of training to manage dogs in the wrong environments; and the ethical dilemma of "dog keeping" in an increasingly urban world. We also touched on how our relationships and expectations of dogs as pets are influenced by larger social issues. My guests are: Jacqueline George, MA, who works with people seeking puppies to help match them to the right breeder, shelter, or rescue; Sammy Hyde, KPA-CTP, CPDT-KA, UW-AAB, a dog trainer in the Boston area; and Laura Sharkey, PhD, KPA-CTP and Carolyn Kelly, MSN, RN, the founders of the Copilot Pet Dog Breeding Cooperative, both of whom have experience breeding dogs for pet homes. These four women have a lot of fascinating experience and insights and I hope you enjoy their conversation as much as I did.