The Functional Breeding Podcast is about how to breed dogs for function and for health, behavioral and physical. It is brought to you by the Functional Dog Collaborative, an organization founded to support the ethical breeding of healthy, behaviorally sound dogs. The FDC's goals include providing educational, social, and technical resources to breeders of both purebred and mixed breed dogs, helping us all learn more about how to breed good companions who are fit for sports or work. You can find out more at functionalbreeding.org or at the Functional Breeding facebook group, which is a friendly and inclusive community.
Episodes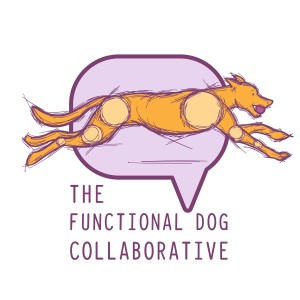 Thursday Mar 04, 2021
Thursday Mar 04, 2021
I didn't intend to have another hiatus so soon. But in late January, I slipped on ice and hit my head. I have been recovering slowly but surely. Slooowwwwllly. I have some episodes planned that I'm really excited about, but I'm still on quite limited screen time, and audio is still very, very hard for me to listen to. So, I apologize to have to put the podcast into hiatus, but it's going to have to wait for my head to recover. It will recover! But I am not sure quite when.
Thank you so much to all of you listeners for your support - it means a lot to me when I get feedback about how much you enjoy the podcast. It makes me feel sad to not be producing new episodes and I can't wait to get back to it.