The Functional Breeding Podcast is about how to breed dogs for function and for health, behavioral and physical. It is brought to you by the Functional Dog Collaborative, an organization founded to support the ethical breeding of healthy, behaviorally sound dogs. The FDC's goals include providing educational, social, and technical resources to breeders of both purebred and mixed breed dogs, helping us all learn more about how to breed good companions who are fit for sports or work. You can find out more at functionalbreeding.org or at the Functional Breeding facebook group, which is a friendly and inclusive community.
Episodes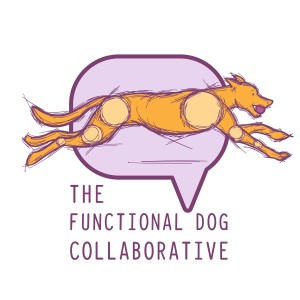 Tuesday Sep 13, 2022
Tuesday Sep 13, 2022
This episode, I am the interviewee! Sarah Stremming (internationally known behavior consultant and podcaster, and member of the FDC Advisory Board) and I dig in to what the "functional" in "Functional Dog Collaborative" means. What are the FDC's guidelines in terms of health and behavior for dogs in a truly "functional" breeding program? How can you assess whether a program is "functional"? This episode is also being released through Sarah's podcast, Cog Dog Radio. I hope it answers some questions that have been out there in internet land!